Your Social Native Profile tells us, and the brands, more about yourself and the content you create. We rely on your profile information to determine your fit for brand campaigns, so make sure you complete your profile!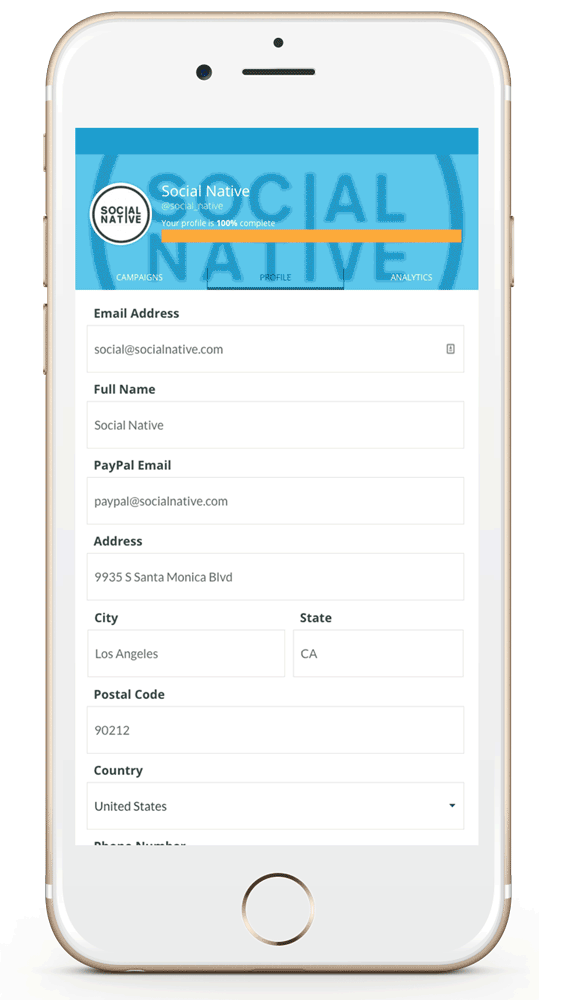 Note: for some campaigns, the brand will send you free products to try out and create content around. To be eligible for free product campaigns, ensure you provide your mailing address in your profile.
Interested in campaigns across multiple platforms? Add your Tiktok handle, Snapchat handle, Twitter handle, and YouTube account on your profile page, and we'll be sure to send invites your way!

*Please note we do not currently offer verification for Tiktok, Snapchat or Twitter; it is only available for Instagram at the moment.