The top of your Campaign Dashboard displays campaigns you've been invited to and are currently participating in.
Look for the "View Guidelines to Accept" button to review a campaign's guidelines and accept or deny the campaign.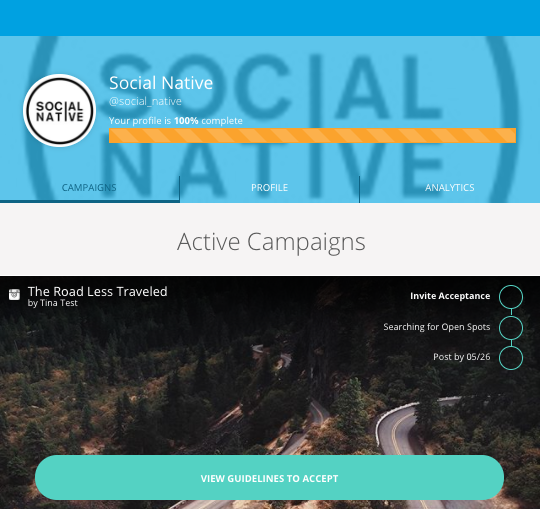 After you accept a campaign, you can revisit the guidelines any time by clicking "Campaign Details."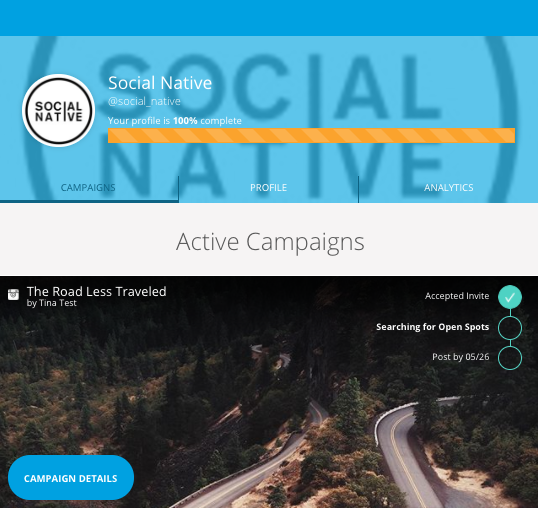 The "Submit Post" button only appears once your posting window opens.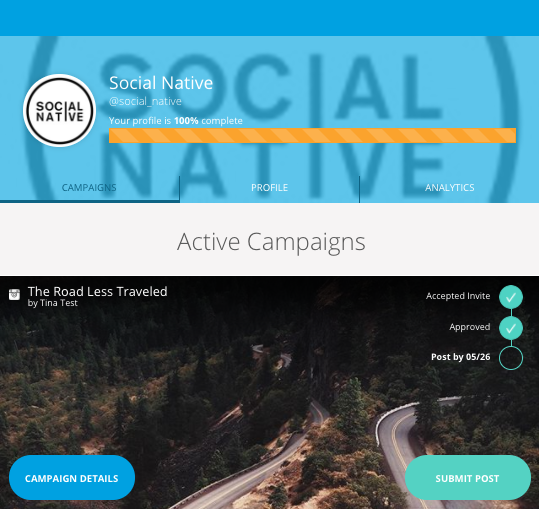 Don't see the card for a campaign you're in? Check out our Troubleshooting section.