Eligibility depends on a mix of criteria that differ in each campaign, but can include requests for specific locations or interests. The best way to ensure you receive invites for campaigns you qualify for is to complete your profile on my.socialnative.com, and login frequently to see if there are any open campaigns.
Remember, your reliability on past campaigns can also impact your invite priority. Brands want to work with Creators who are responsive, reliable, and create high-quality, on-brand content.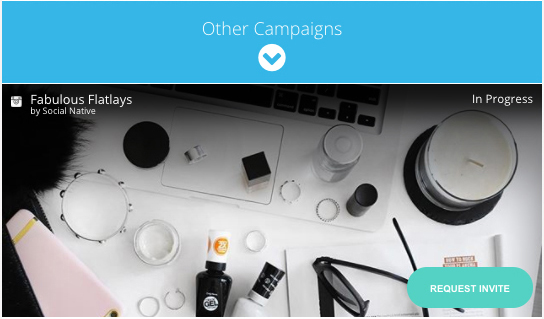 Don't see any requestable campaigns? Check back soon - new campaigns are constantly launching.
Sometimes, the requestable campaigns fill up. We'll still show them in this section, and if spots happen to open up, you'll be able to request an invite - so check back often!